Why is India seeing such a huge surge in Covid-19 cases?
Why is India seeing such a huge surge in Covid-19 cases?
Coronavirus disease (COVID-19) is an infectious disease caused by coronavirus. Most people infected with the COVID-19 virus will experience mild to moderate respiratory illness and recover without requiring special treatment. Older people, and those with underlying medical problems like cardiovascular disease, diabetes, chronic respiratory disease, and cancer are more likely to develop serious illness.
Many country is trying to stop the spreading of the virus and encourage people to keep social distancing to prevent any infection. Throughout 1 years of fighting against the virus, the confirmed cases are decreasing in many country. However, thing is going worse in India, there are 346,786 new cases of COVID-19 for on 24 April 2021, with 2,624 deaths – the world's highest daily toll since the pandemic began last year. Overall, nearly 190,000 people have died from COVID in the country, while more than 16.6 million have been infected.
New Zealand, Hong Kong, the UK and the US have either banned direct flights to and from India, or have advised citizens against travelling altogether; and the list may well get longer.
The UK's prime minister, Boris Johnson, who is keen to secure a post-Brexit trade deal with the country, has been forced to cancel a planned trip to India this coming week and, instead, plans to meet with President Narendra Modi virtually.
Diagram 1: Graph of Total comfirm cases of covid-19 in India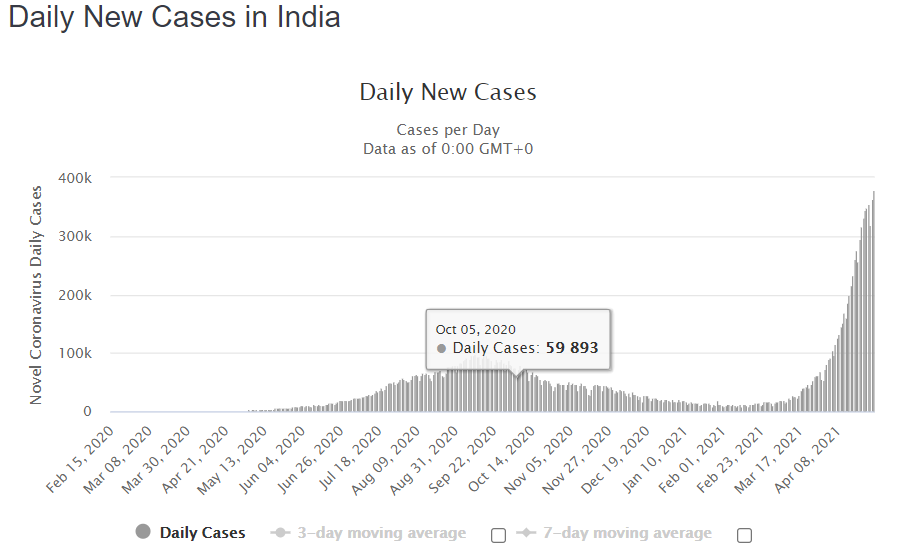 Diagram 2: Graph of Total death cases of covid-19 in India
Graph above shows that India confirmed infected cases of Covid-19 and death cases of Covid-19 is drastically increasing from Jun 2020 and it is increasing more since March 2021 until now. The number which it increasing is very scary everyday and it might be greater if the situation is not being control.
What is the Causes Behind This Massive Outbreak:
Lack of preparedness:
At the beginning of February, India appeared to have the virus under control. Daily cases were barely more than 10,000 a day – considered low for a country of 1.3 billion people. But since then the number has spiked twentyfold, catching the government off guard and underprepared. The health minister, Harsh Vardhan, said in March that the country had entered the "endgame" of the virus but cases were already beginning to take off by that point. Bhramar Mukherjee, a biostatistician at the University of Michigan who has been tracking India's pandemic, told the Associated Press that India had failed to learn from second or third surges in countries including Brazil and the UK, to ensure it was ready for a similar situation.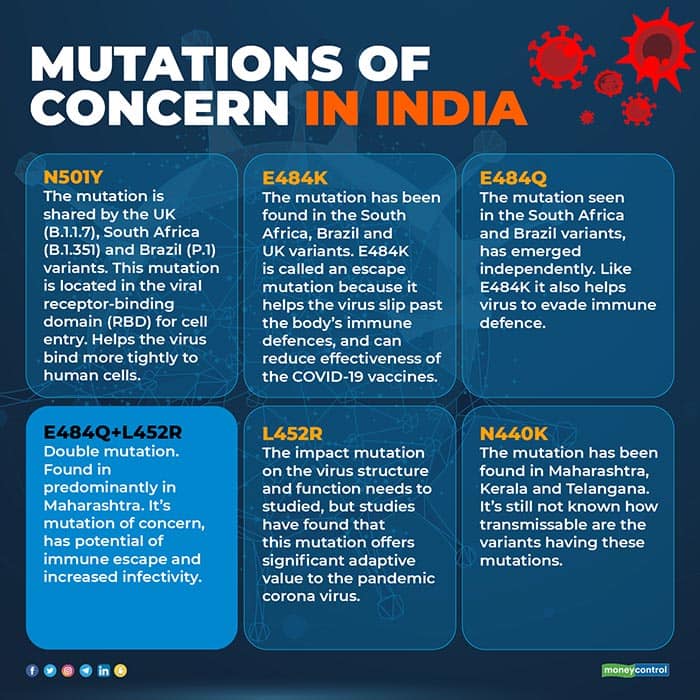 'Double mutant' variant:
The discovery of a new variant of Covid-19 in India has caused widespread concern and has been blamed as one of the main factors driving the wave of cases. The variant is known as B.1.617 and has two unusual mutations: E484Q and L425R. This so-called "double mutant" variant is believed to be more transmissible than previous strains. Although scientists are still not certain exactly how dangerous it is, the rapid spread of the variant through Maharashtra and then the rest of the country is key reason why the UK has banned travel from India.
The E484Q mutation:
This is similar to the E484K mutation identified in the Brazil and South African variants, which have also been reported in recent months. The concern is that this mutation can change parts of the coronavirus spike protein. The spike protein forms part of the coronavirus outer layer and is what the virus uses to make contact with human cells. Once contact has been made, the coronavirus then uses the spike protein to bind to the human cells, enter them and infect them. The immune response that the vaccines stimulate creates antibodies that target the spike protein of the virus specifically. Therefore, the worry is that if a mutation changes the shape of the spike protein significantly, then the antibodies may not be able to recognise and neutralise the virus effectively, even in those who have been vaccinated. Scientists are examining whether this may also be the case for the E484Q mutation.
The L452R mutation:
This has also been found in a variant thought to be responsible for outbreaks in California. This variant is thought to increase the spike protein's ability to bind to human host cells, thereby increasing its infectivity. A study of the mutation also suggests it may help the virus to evade the neutralising antibodies that both the vaccine and previous infection can produce, though this is still being examined.
Health system overwhelmed:
There are multiple reports of people being unable to find hospital beds, with desperate relatives pleading on social media for help to find care. There is also a severe shortage of medical supplies, especially oxygen. A hospital at Burari on the outskirts of Delhi reported on Monday that it had only two days' worth of oxygen left and that suppliers had run out.
Just as was the wider health system, laboratories were unprepared for the steep rise in demand for testing that came with the surge. Everyone was "caught with their pants down", according to A Velumani, the chairman and managing director of Thyrocare, one of India's largest private testing labs. He told the Associated Press that the demand was now three times that of last year.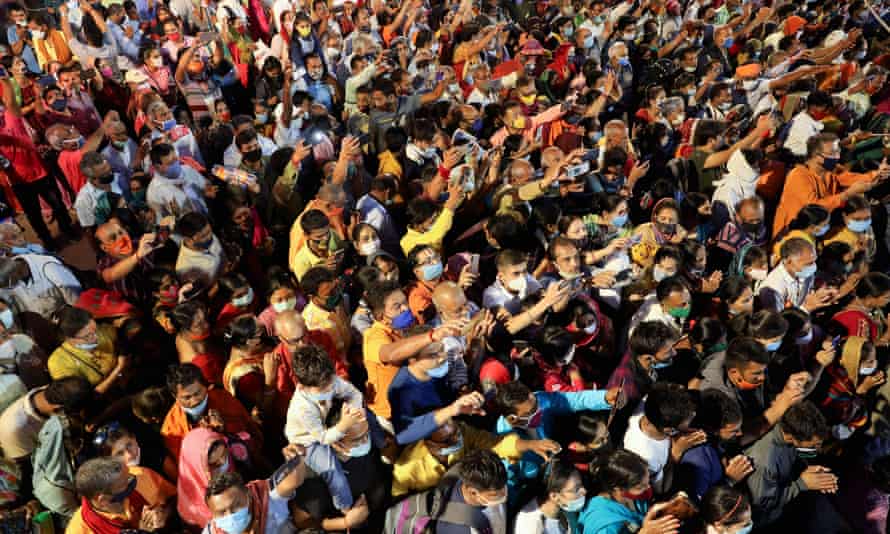 Lockdowns eased too quickly:

India was praised for its swift lockdown last year but there has been criticism of the government for allowing restrictions to ease too quickly. Modi, who has resisted suggestions that nationwide measures should be reintroduced has attracted fire for holding rallies without proper social distancing. Hindu festivals have also been allowed to go ahead, most notably the massive Kumbh Mela gathering in Haridwar which has attracted as many as 25 million people since January, including about 4.6 million last week alone, with most people ignoring Covid-19 guidelines.
Vaccine rollout:
India launched a massive vaccination program but it has not been enough to stem the tide. More than 100m doses have been delivered but the country has been hampered by lack of supply. The government said last week it had fewer than 27m doses left, enough to last about nine days. India is the world's biggest producer of vaccines and is now expected to divert some production to domestic use, causing alarm over shortages elsewhere in the world.
How Goverment Around the World Helps:
Around the world, governments are waking up to the scale of the crisis. On Sunday the White House said it would begin sending more supplies to India, including ventilators, test kits and PPE. "Just as India sent assistance to the United States as our hospitals were strained early in the pandemic, we are determined to help India in its time of need," President Joe Biden said in a tweet.
On Monday, an Air India plane carrying 328 oxygen concentrators, which pull oxygen from the air and pressurize it into higher concentrations for medical use, landed at New Delhi's Indira Gandhi airport from New York.
The U.K., E.U., and even India's longtime geopolitical rival Pakistan are among others that have also committed to sending supplies including ventilators and oxygen concentrators.
The White House also said it would overturn a ban on the export of raw materials used in vaccine production. "The United States has identified sources of specific raw material urgently required for Indian manufacture of the Covishield vaccine that will immediately be made available for India," a U.S. National Security Council spokesperson said in a statement. In addition, the U.S. is also sending funds to BioE, India's main vaccine manufacturer, with the aim of helping it produce at least 1 billion vaccines by the end of 2022, the statement said.
India is lagging much of the rich world in overall vaccination rate. More than 109 million Indians have received at least one dose already, but for a country with almost 1.4 billion people that's less than 10% of the population. More than 41% of the total population in the United States have received their first dose.
This new wave in India has been devastating for the country. A coordinated response is needed between Indian states and central government to manage the supply of oxygen and essential drugs if the number of COVID-related deaths is to be brought under control. There is also a concern that we do not know the true number of deaths from COVID, as some people have died at home before they could get to hospital and many others in India, particularly in rural areas, have had difficulty accessing testing facilities.
Pressure urgently needs to be lifted off the healthcare system and the only way to do that is to ramp up the vaccination programme, strengthen social distancing procedures and re-introduce lockdown measures.