Sudden Cardiac Arrest-Christian Erikson & Markis Kido
Sudden Cardiac Arrest
Christian Erikson & Markis Kido
Cardiac Arrest is a very dangerous thing that could happened to anyone and anywhere. No matter how strong you are, you might be one of the victim of it. Some famous sport athletes like Christian Erikson and Markis Kido faced Cardiac Arrest although they did body trainings and maintained their health.
Christian Eriksen Suffer From Cardiac Arrest:
Christian Eriksen is a Danish professional footballer who plays as an attacking midfielder for Serie A club Inter Milan and the Denmark national team. During Euro 2020 match between Demark and Finland Christian Eriksen suffered from Cardiac Arrest and paased out when playing the match . Luckily, doctors managed to revive Eriksen who is said to have suffered a cardiac arrest on the field.
Christian Eriksen are running through many scan in the hospital to check for the cause of his heart stopping. However, doctors are still no clearer as to why his heart stopped suddenly - and looking for the cause is now a priority.
Markis Kido Suffer From Cardiac Arrest:
Markis Kido was an Indonesian badminton player and one of the world's leading in men's doubles discipline. He is a celebrated doubles player, won the doubles gold at the 2008 Beijing Olympics with good friend Henra Setiawan. The pair had also won the World Championship title in men's doubles in 2007 in Kuala Lumpur. Kido and Setiawan formed a formidable pair and dominated the men's doubles circuit for a long while. They went on to win the Asian Games gold in 2010.
Markis Kido suffered a cardiac arrest when he was playing badminton in a sports center in Tangerang district, Banten province. When others found him passed out and admit him to the hospital, it is too late for him. The doctors were unable to bring him back to life. It was a very sad moment for all the Indonesian as their hero in sport passed away so sudden.
What Is The Cause of Cardiac Arrest:
Most cardiac arrests occur when a diseased heart's electrical system malfunctions. This malfunction causes an abnormal heart rhythm such as ventricular tachycardia or ventricular fibrillation. Some cardiac arrests are also caused by extreme slowing of the heart's rhythm (bradycardia).
Other causes of cardiac arrest include:
Scarring of the heart tissue –
It may be the result of a prior heart attack or another cause. A heart that's scarred or enlarged from any cause is prone to develop life-threatening ventricular arrhythmias. The first six months after a heart attack is a high-risk period for sudden cardiac arrest in patients with atherosclerotic heart disease.
Thickened heart muscle (cardiomyopathy) –
Damage to the heart muscle can be the result of high blood pressure, heart valve disease or other causes. A diseased heart muscle can make you more prone to sudden cardiac arrest, especially if you also have heart failure. Learn more about cardiomyopathy.
Heart medications –
Under certain conditions, some heart medications can set the stage for arrhythmias that cause sudden cardiac arrest. (Oddly, antiarrhythmic drugs that treat arrhythmias can sometimes produce ventricular arrhythmias even at normal doses. This is called a "proarrhythmic" effect.) Significant changes in blood levels of potassium and magnesium (from using diuretics, for example) also can cause life-threatening arrhythmias and cardiac arrest.
Electrical abnormalities –
These, including Wolff-Parkinson-White syndrome and Long QT syndrome, may cause sudden cardiac arrest in children and young people.
Blood vessel abnormalities –
These rare cases occur particularly in the coronary arteries and aorta. Adrenaline released during intense physical activity can trigger sudden cardiac arrest when these abnormalities are present.
Recreational drug use –
This can occur in otherwise healthy people.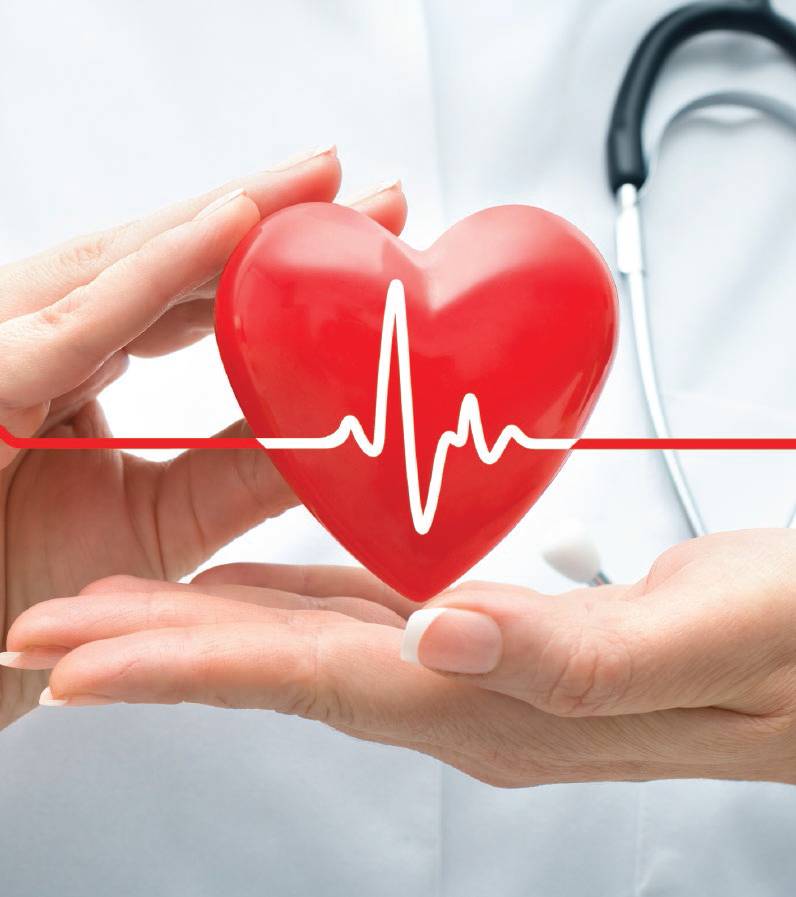 Cardiac Arrest can happen to anyone, no matter you are weak or strong, trained or untrained. To prevent and minimize the risk of happen such a dangerous things, getting regular checkups, being screened for heart disease and living a heart-healthy lifestyle is the best way to do it. Any gadget that will help you to monitor your health such as heart rate and oxygen level will be a great help for you.