Reason of You Should Quit Smoking
Tobacco smoking is one of the world's largest health problems. Over the course of the 20th century, it killed around 100 million people, most of them in today's rich countries. The health burdens of smoking are now moving from high-income to low-to-middle income countries; some estimates have suggest that one billion people could die from tobacco over the 21st century.
According to the Global Burden of Disease study more than 8 million people died prematurely as a result of smoking in 2017.
7 million people died from smoking tobacco themselves. But there are also large health impacts from secondhand smoke: it's estimated that 1.2 million people died prematurely from secondhand smoke. To put this in perspective, secondhand smoke killed more people than road accidents globally.
Why you should quit smoking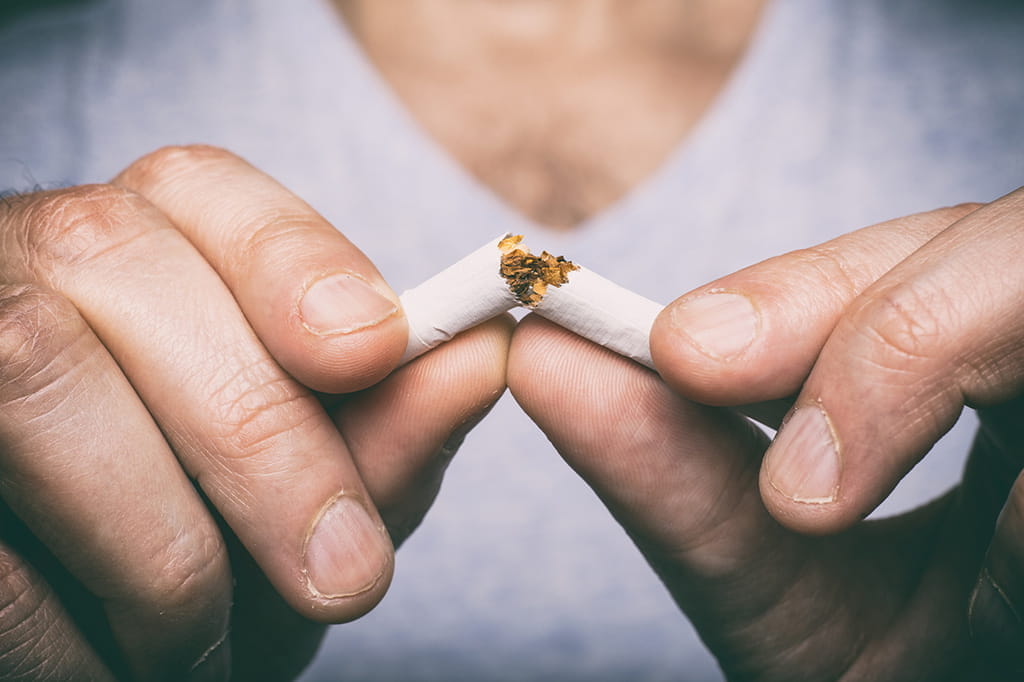 The decision to quit smoking is the most important step you can take to improve your overall health. It is NEVER too late to quit. By quitting smoking, you can:
Lengthen your life expectancy
Decrease your risk of disease (including lung cancer, throat cancer, emphysema, heart disease, high blood pressure, ulcers and reflux, erectile and sexual dysfunction, kidney disease, and other conditions)
Reduce your risk of respiratory and anesthesia complications during surgery and risk of infection or re-admission after an operation
Decrease the chance that your children will become sick (respiratory and ear infections are much more common among children exposed to secondhand smoke)
Feel healthier (after quitting, you won't cough as much, have as many sore throats or stuffy noses, and will have an increased energy level and exercise tolerance)
Improve your sense of taste and smell
Improve your personal life (smoking causes erectile dysfunction and overall sexual dysfunction)
Improve your looks (smoking cause wrinkles, stained teeth, and dull skin)
Save money – a 1 pack-per-day habit costs $2,200/year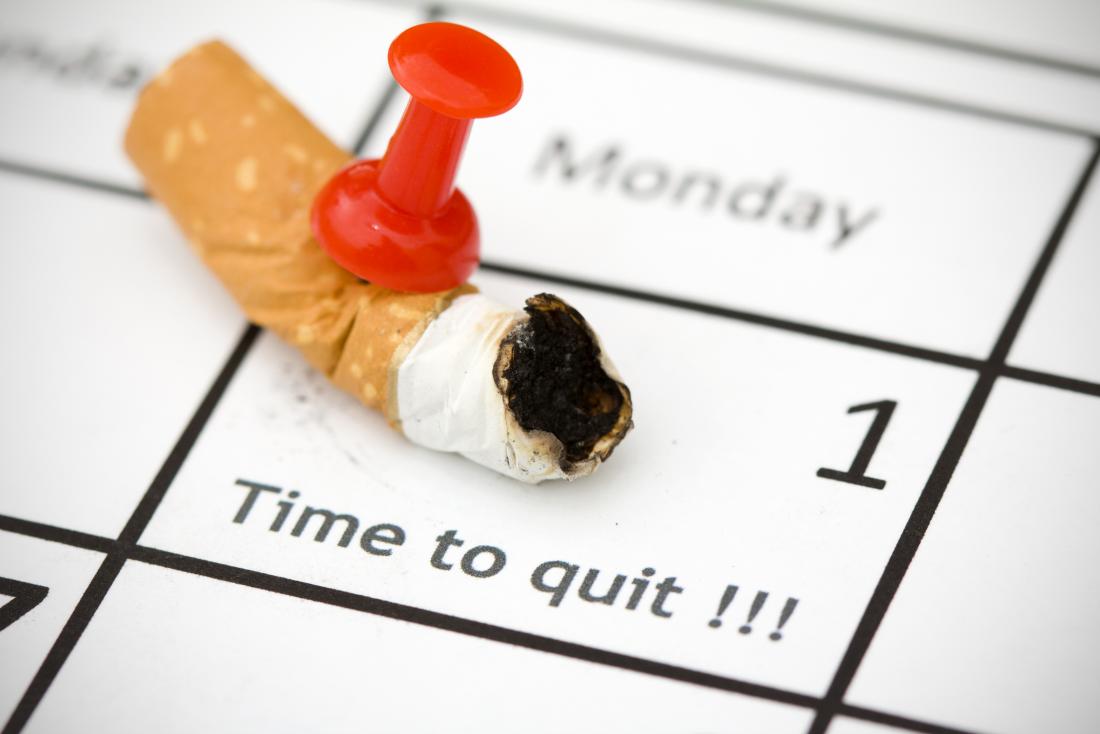 We all know the health risks of smoking, but that doesn't make it any easier to kick the habit. Whether you're an occasional teen smoker or a lifetime pack-a-day smoker, quitting can be really tough.
Smoking tobacco is both a physical addiction and a psychological habit. The nicotine from cigarettes provides a temporary—and addictive—high. Eliminating that regular fix of nicotine causes your body to experience physical withdrawal symptoms and cravings. Because of nicotine's "feel good" effect on the brain, you may turn to cigarettes as a quick and reliable way to boost your outlook, relieve stress, and unwind. Smoking can also be a way of coping with depression, anxiety, or even boredom. Quitting means finding different, healthier ways to cope with those feelings.
Smoking is also ingrained as a daily ritual. It may be an automatic response for you to smoke a cigarette with your morning coffee, while taking a break at work or school, or on your commute home at the end of a hectic day. Or maybe your friends, family, or colleagues smoke, and it's become part of the way you relate with them.
To successfully stop smoking, you'll need to address both the addiction and the habits and routines that go along with it. But it can be done. With the right support and quit plan, any smoker can kick the addiction—even if you've tried and failed multiple times before.
1. Find Your Reason
To get motivated, you need a powerful, personal reason to quit. It may be to protect your family from secondhand smoke. Or lower your chance of getting lung cancer, heart disease, or other conditions. Or to look and feel younger. Choose a reason that is strong enough to outweigh the urge to light up.
2. Prepare Before You Go 'Cold Turkey'
There's more to it than just tossing your cigarettes out. Smoking is an addiction. The brain is hooked on nicotine. Without it, you'll go through withdrawal. Line up support in advance. Ask your doctor about all the methods that will help, such as quit-smoking classes and apps, counseling, medication, and hypnosis. You'll be ready for the day you choose to quit.
3. Consider Nicotine Replacement Therapy
When you stop smoking, nicotine withdrawal may give you headaches, affect your mood, or sap your energy. The craving for "just one drag" is tough. Nicotine replacement therapy can curb these urges. Studies show that nicotine gum, lozenges, and patches improve your chances of success when you're also in a quit-smoking program.
4. Learn About Prescription Pills
Medicines can curb cravings and may also make smoking less satisfying if you do pick up a cigarette. Other drugs can ease withdrawal symptoms, such as depression or problems with concentration.
5. Lean On Your Loved Ones
Tell your friends, family, and other people you're close to that you're trying to quit. They can encourage you to keep going, especially when you're tempted to light up. You can also join a support group or talk to a counselor. Behavioral therapy is a type of counseling that helps you identify and stick to quit-smoking strategies. Even a few sessions may help.
6. Give Yourself a Break
One reason people smoke is that the nicotine helps them relax. Once you quit, you'll need new ways to unwind. There are many options. You can exercise to blow off steam, tune in to your favorite music, connect with friends, treat yourself to a massage, or make time for a hobby. Try to avoid stressful situations during the first few weeks after you stop smoking.
7. Avoid Alcohol and Other Triggers
When you drink, it's harder to stick to your no-smoking goal. So try to limit alcohol when you first quit. Likewise, if you often smoke when you drink coffee, switch to tea for a few weeks. If you usually smoke after meals, find something else to do instead, like brushing your teeth, taking a walk, texting a friend, or chewing gum.
8. Clean House
Once you've smoked your last cigarette, toss all of your ashtrays and lighters. Wash any clothes that smell like smoke, and clean your carpets, draperies, and upholstery. Use air fresheners to get rid of that familiar scent. If you smoked in your car, clean it out, too. You don't want to see or smell anything that reminds you of smoking.
9. Try and Try Again
Many people try several times before giving up cigarettes for good. If you light up, don't get discouraged. Instead, think about what led to your relapse, such as your emotions or the setting you were in. Use it as an opportunity to step up your commitment to quitting. Once you've made the decision to try again, set a "quit date" within the next month.
10. Get Moving
Being active can curb nicotine cravings and ease some withdrawal symptoms. When you want to reach for a cigarette, put on your inline skates or jogging shoes instead. Even mild exercise helps, such as walking your dog or pulling weeds in the garden. The calories you burn will also ward off weight gain as you quit smoking.
11. Eat Fruits and Veggies
Don't try to diet while you give up cigarettes. Too much deprivation can easily backfire. Instead, keep things simple and try to eat more fruits, vegetables, whole grains, and lean protein. These are good for your whole body.
12. Choose Your Reward
In addition to all the health benefits, one of the perks of giving up cigarettes is all the money you will save. There are online calculators that figure out how much richer you will be. Reward yourself by spending part of it on something fun.
13. Remember That Time Is on Your Side
As soon as you quit, you start to get immediate health benefits. After only 20 minutes, your heart rate goes back to normal. Within a day, your blood's carbon monoxide level also falls back into place. In just 2-3 weeks, you will start to lower your odds of having a heart attack. In the long run, you will also lower your chance of getting lung cancer and other cancers.
Smoking Put You More at Risk of Covid-19?
There is substantial evidence that smoking negatively impacts lung health, inhibits the body's responsiveness to infections, and suppresses immunity. Sound epidemiological evidence that smoking increases the risk of viral lung and throat infections led researchers to posit that smokers are at increased COVID-19 risk.
Several early studies from China (see Guan et al) pointed toward smokers susceptibility to COVID-19 by showing that men—their smoking rate is twenty times higher than women—were contracting COVID-19 at much higher rates than women.
In addition, the World Health Organization (WHO) has noted that the physical act of smoking—bringing fingers to the lips—increases the possibility of hand-to-mouth virus transmission. Smoking products that are used in communal or social settings, such as water pipes, are also problematic because they are shared and can facilitate virus transmission from one user to another.
In summary, the hypothesis that cigarette smoking makes individuals more likely to contract COVID-19 needs to be supported by further evidence from epidemiological studies and laboratory data